Traveling Outside Canada Without Your Permanent Resident Card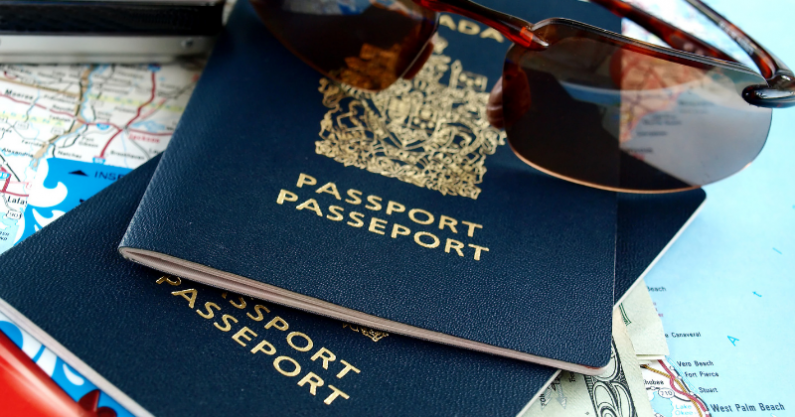 This article describes the experiences of someone who had to travel without their Canada Permanent Residence Card. Your situation may be different, so consult with your attorney to create a plan so you are not denied entry to Canada. 
Can you travel without a Permanent Resident card?
The IRCC requires that all Canada Permanent Residents who are returning to Canada by commercial carrier - airplane, boat, train or bus - must show a valid Permanent Resident Card (PR card) or Permanent Resident Travel Document (PRTD) before boarding. Failure to carry a Permanent Resident Card permits the commercial carrier to deny you passage to Canada. 
If you are traveling outside of Canada and you have lost or do not have your Permanent Residence card, you should option apply for a PR Travel Document at the nearest Canadian Consulate or immigration office. You can only apply for a PRTD from outside of Canada. 
What if you are nowhere near a consulate that can issue a travel document?  What are your options?
Travelers from countries that do not require temporary resident visas
If you are a citizen of a country that does not require a temporary resident visa, you may be able to travel without a Permanent Resident card or a Travel Document.
A Canada Permanent Resident who is a US citizen was recently overseas and his Permanent Resident Card had not been issued yet. The nearest consulate that could issue a PR Travel Document was hundreds of miles away. He contacted an immigration lawyer for advice. 
This is what his lawyer advised:
1) Book a refundable airline ticket to Seattle, Washington
If you drive across the border from the United States into Canada and are not on a commercial carrier, you are not required to show your Permanent Resident Card. This was his back-up plan, as he is an American citizen and he could easily travel to the USA. 
IRCC allows that if you are traveling in a private vehicle such as a truck, motorcycle or recreational vehicle that you own, borrow or rent,  you can use your PR card or other documents to return to Canada. 
2) Attempt to board the flight back to Canada
It is not an immigration offense to travel without a Permanent Residence Card – the rule is for commercial carriers. In this situation, the airline would decide whether or not he could travel to Canada. 
3) Enter Canada as a Permanent Resident
At the airport, the person simply entered as a Permanent Resident. All his information was in the immigration computer system, and he was allowed into Canada without any issue.
Caution – this may not work for you
If you are from a country that requires you to have a Temporary Resident visa to travel to Canada, then this won't work. The commercial carrier will ask for your Travel Visa. As a Permanent Resident, you won't likely have one. At that point, they will ask for your PR card, and you won't have that either, so you will be denied boarding. 
Some commercial carriers are stricter than others. Some may request a Permanent Resident Card on a routine basis, and if that happens you won't be allowed to board. 
It is always best to have your PR Card or a Travel Document when you travel outside of Canada. If you need to travel outside of Canada and your Permanent Resident Card is expiring, you can apply for urgent PR card renewal. However, if you are overseas and do not need a Temporary Resident Visa to enter Canada, you may be able to travel to Canada without an issue. 
It's a good idea to consult an immigration lawyer if you need to travel without your Permanent Resident Card, if it expires while you are traveling, or if you lose your PR card. 
This post does not constitute legal advice – you should consult with a lawyer so he or she can evaluate your unique circumstances and application materials. 

Do you have questions about your Permanent Resident Card? 
We Can Help 
Evelyn Ackah is a US and Canada immigration law expert and founder and managing lawyer at Ackah Business Immigration Law. Business immigration law focuses on helping people move into new opportunities — both personally and professionally. Ackah Immigration Law helps you to navigate the complex maze of rules and regulations involved with Canadian, U.S. and international immigration law with confidence. Headquartered in Calgary and with offices in Vancouver and Toronto, Ackah Business Immigration Law provides legal immigration advice for those looking to move for work, education or personal reasons.
We provide expertise in all areas of immigration law ranging from corporate immigration to personal and family immigration matters. We provide comprehensive immigration services to clients around the world representing corporations, institutions, not for profit organizations and individual clients. As your immigration lawyers and paralegals, we provide you with timely and strategic advice relating to the constantly changing immigration laws and regulations. 
Contact Ackah Business Immigration Law
Calgary: (403) 452‑9515     Vancouver: (604) 985‑9512     Toronto: (416) 643‑7177
North America: 1 (800) 932-1190