How to Change Immigration Status in Canada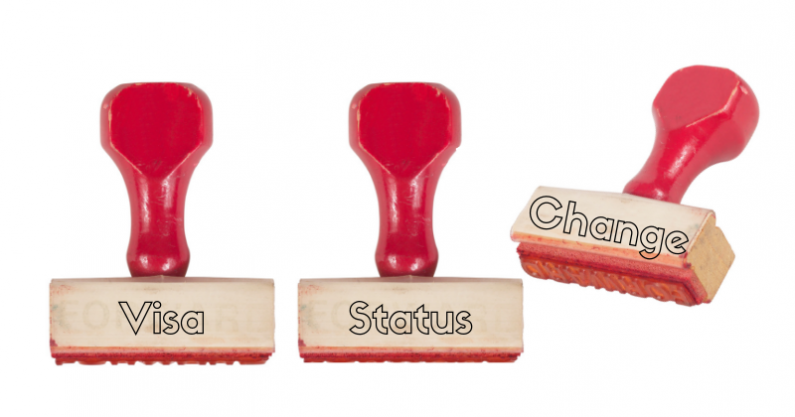 At Ackah Law, we often get inquiries from people who come to Canada as a visitor and now want to change their immigration status, for example from Visitor to Worker, or apply for Permanent Residence. They want to know, can you change your visa status while you are in Canada, and if so, how?  
Work Permits 
A person can apply to change their temporary status from Visitor to Worker TRV (Temporary Resident Visa) from within Canada; however, that individual must then obtain a Work Permit. No one has the right to remain in Canada as a worker without a Work Permit. 
Often a timing problem occurs. If your current visitor / temporary resident status is still valid you can apply for an extension of your stay. Typically, work permits require a job offer from an employer and a positive LMIA (Labour Market Impact Assessment) from Human Resources Skills Development Canada. Next, the individual must apply for a work permit. The time it takes to obtain a work permit may exceed the person's permitted time to stay in Canada as a visitor.  
This means the individual may have to leave Canada before a work permit is approved and their status can be changed.
So although the immigration status change process can be initiated in Canada, an individual has to be prepared to leave Canada if the work permit process is not completed by the time his or her visitor visa status expires. 
Permanent Residence  
Changing your immigration status from Visitor to Permanent Resident is not possible except in very specific cases such as refugee status or spouses and partners. The Permanent Resident application process is lengthy and has many requirements. It is simply not possible to arrive in Canada as a visitor and expect to remain as a permanent resident. 
If an individual arrives in Canada as a worker, then he or she may be able to apply for PR under the Canadian Experience Class after working in a skilled position for 12 months or more. 
IRCC may grant work permit extensions to allow individuals to remain in Canada during the processing of a CEC permanent residence application. 
Study Permits 
Qualified graduate students studying in Canada on a Study Permit may receive work permits to work while in school and for up to 3 years after they graduate. Canada is actively recruited skilled foreign workers to help build the aging economy, and the Canadian government has created programs to recruit highly educated and skilled immigrant MBA and graduate students. 
It is possible to change your visa status while you are in Canada, but there is no guarantee of success. 
This post does not constitute legal advice – you should consult with a lawyer so he or she can evaluate your unique circumstances and application materials. 

Do you have questions about Canada immigration? 
We Can Help 
Evelyn Ackah is a US and Canada immigration law expert and founder and managing lawyer at Ackah Business Immigration Law. Business immigration law focuses on helping people move into new opportunities — both personally and professionally. Ackah Immigration Law helps you to navigate the complex maze of rules and regulations involved with Canadian, U.S. and international immigration law with confidence. Headquartered in Calgary and with offices in Vancouver and Toronto, Ackah Business Immigration Law provides legal immigration advice for those looking to move for work, education or personal reasons.
We provide expertise in all areas of immigration law ranging from corporate immigration to personal and family immigration matters. We provide comprehensive immigration services to clients around the world representing corporations, institutions, not for profit organizations and individual clients. As your immigration lawyers and paralegals, we provide you with timely and strategic advice relating to the constantly changing immigration laws and regulations. 
Contact Ackah Business Immigration Law
Calgary: (403) 452‑9515     Vancouver: (604) 985‑9512     Toronto: (416) 643‑7177
North America: 1 (800) 932-1190