New AI Technology May Discriminate Against Immigrants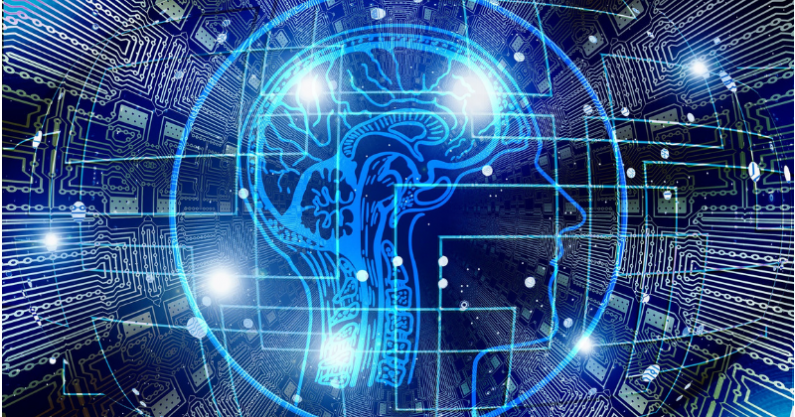 New research by the University of Toronto's Citizen Lab says AI (Artificial Intelligence) recently implemented by the Canadian government in pilot programs "could lead to "life-and-death ramifications" for immigrants and refugees."
Petra Molnar, one of the authors of the report, says A.I. has a "problematic track record" when it comes to gender and race:
"Because immigration law is discretionary, this group is really the last group that should be subject to technological experiments without oversight."
Canada is making a significant investment in AI, according to The Globe and Mail, and "the federal government charged the Canadian Institute for Advanced Research (CIFAR) with spearheading the $125-million Pan-Canadian Artificial Intelligence Strategy."
Canada's two immigration AI pilot projects use artificial intelligence to sort through temporary resident visa applications from China and India. Experts say Canada's use of artificial intelligence in immigration could lead to a break of human rights.
According to Canada immigration lawyer Evelyn Ackah, 
People's lives are at stake when immigrants and refugees apply to move to Canada. Automated decision making -AI - is problematic because it can't take into consideration the nuances of each individual's immigration application. Trained, experienced immigration experts should screen and evaluate each immigration visa application at the border, in immigration offices and in the legal system. While technology is an important and useful tool to enhance our system, it cannot be the final decision maker when Canada's security and people's lives are at stake. 

Mathieu Genest, a spokesman for Immigration Minister Ahmed Hussen, told Global News, "the analytics program helps officers triage online visa applications to process routine cases more efficiently."

Do you have questions about immigration law? 
We Can Help 
Evelyn Ackah is a US and Canada immigration law expert and founder and managing lawyer at Ackah Business Immigration Law. Immigration law focuses on helping people move into new opportunities — both personally and professionally. Ackah Immigration Law helps you to navigate the complex maze of rules and regulations involved with Canadian, US and international immigration law with confidence. Headquartered in Calgary and with offices in Vancouver and Toronto, Ackah Business Immigration Law provides legal immigration advice for those looking to move for work, education or personal reasons.
We provide expertise in all areas of immigration law ranging from corporate immigration to personal and family immigration matters. We provide comprehensive immigration services to clients around the world representing corporations, institutions, not for profit organizations and individual clients. As your immigration lawyers and paralegals, we provide you with timely and strategic advice relating to the constantly changing immigration laws and regulations. 
Contact Ackah Business Immigration Law
Calgary: (403) 452‑9515     Vancouver: (604) 985‑9512     Toronto: (416) 643‑7177
North America: 1 (800) 932-1190