Canada celebrates Women's History Month in October, honouring the women and girls of our past and present who are shaping a better, more equitable nation. Throughout October, Canada also honours small businesses and their impact on local communities, provinces, and the national economy. During this time, countless small business owners across the country take part in events, access resources and capitalize on other opportunities. This is also a time to shine a spotlight on Canadian women entrepreneurs and immigrant female entrepreneurs. Canada welcomes women entrepreneurs through its business immigration programs.
One of the most important factors that makes Canada a great place for women entrepreneurs is its culture of diversity and inclusion. Canada is a multicultural country with a long history of welcoming people from all over the world. This diversity is reflected in the Canadian business world, where women entrepreneurs from all backgrounds are thriving.
In addition to its supportive culture, Canada also offers a number of practical resources to help women entrepreneurs succeed. For example, the Canadian government provides access to a variety of funding programs and mentorship opportunities for women entrepreneurs. There are also a number of private organizations that offer support to women entrepreneurs, such as the Canadian Women's Chamber of Commerce and the Women's Enterprise Initiative.
Canada Invests In Women Entrepreneurs
Canada is one of the best countries in the world for women entrepreneurs. Canadian women are starting businesses at a higher rate than men, and they are more likely to succeed in their businesses. Canada is a great place for women entrepreneurs to pursue their dreams and build successful businesses.
The Canadian government invests in women entrepreneurs to help them build networks, receive mentorship and access resources. Canada has invested over $6 billion in its Women Entrepreneurship Strategy to help women-owned businesses access funding, talent, networks and expertise to start up, scale and reach new markets.
Recently, the government launched the Women Entrepreneurship Loan Fund, which provides loans of up to $50,000 to women entrepreneurs. The government is also offering the WES Ecosystem Fund to support new projects that address systemic barriers and gaps for underserved women.
The government also created the Women Entrepreneurship Knowledge Hub to provide resources for women entrepreneurs, including best practices, events and a database of supporting organizations. The hub currently connects over 250 organizations.
Canada Welcomes Women Immigrant Entrepreneurs
Canada welcomes business immigrants who help build a stronger economy and create jobs for Canadians. In Canada, women and men have the same rights and freedoms. Canada welcomes women immigrant entrepreneurs! In addition to the women entrepreneur programs discussed above, Canada has business immigration programs that help newcomers move to Canada and launch their business.
For women entrepreneurs and business owners who want to move to Canada and open their business in Canada, there are two primary avenues:
The Start-up Visa Program:
Designed for entrepreneurs with viable business ideas they wish to launch in Canada.
Provincial Business Immigration Programs:
Tailored for entrepreneurs aiming to initiate or acquire a business in specific provinces or territories.
Meet Calgary Immigration Lawyer Evelyn Ackah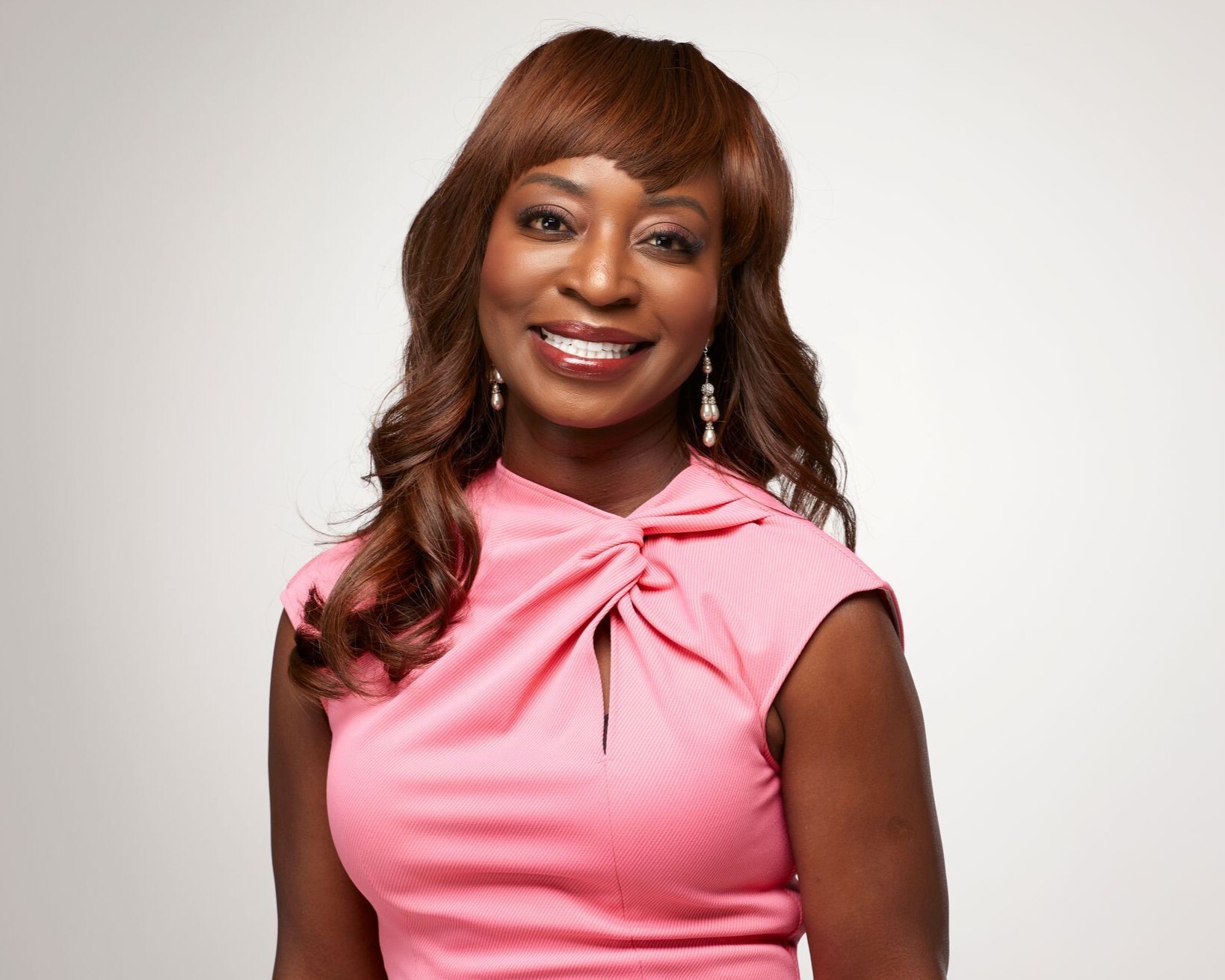 Evelyn Ackah is an immigrant from Ghana and the Founder and Managing Lawyer of Ackah Business Immigration Law. A nominee for the 2023 RBC Canadian Women Entrepreneur Awards, Evelyn has run a successful, award winning immigration law firm for over 12 years. Evelyn is proud of the awards and recognitions she and Ackah Business Immigration Law have received for client satisfaction, public education and exemplary legal services.
As an immigrant to Canada and a female business owners, I understand how important women entrepreneurs are to their families and our community. Women-owned businesses are a significant force in the Canadian economy and account for 40% of all private businesses in Canada and employ over 2.7 million people. They also generate over $250 billion in annual revenue. Women immigrant entrepreneurs are vital to their families, create jobs, strengthen our communities and are role models for other women and girls.

How Women Can Immigrate to Canada as an Entrepreneur Through the Start-Up Visa Program
Canada's Start-Up Visa Program is a government-backed initiative that helps immigrant entrepreneurs immigrate to Canada and build innovative businesses that create jobs and compete on a global scale.
To be eligible for the Start-Up Visa Program, you must:
Have a business idea supported by a designated organization (a venture capital fund, angel investor group, or business incubator).
Meet the language requirements for immigration to Canada.
Have enough money to support yourself and your family while you are in Canada.
Meet other general immigration criteria.
If you are accepted into the Start-Up Visa Program, you will be granted permanent residence in Canada and can start your business and work towards building a successful company.
How to Apply for the Start-Up Visa Program
The first step is to find a designated organization that is willing to support your business idea. Once you have found a designated organization, they will help you submit your application to Immigration, Refugees and Citizenship Canada (IRCC).
Your application will be reviewed by IRCC, and if you are approved, you will be granted permanent residence in Canada. You can then start your business and work towards building a successful company.
How Women Can Immigrate to Canada as an Entrepreneur Through the Provincial Nominee Program (PNP)
Canada's Provincial Nominee Programs offer various entrepreneur categories that allow immigrant entrepreneurs to settle in a specific province. Each province has its own requirements based on their local economy, but these typically include:
A business plan that shows you can create jobs and contribute to the local economy.
A minimum investment amount.
A certain level of education and experience.
Fluency in English or French.
If you meet the requirements for a PNP entrepreneur category, you can apply to the province for nomination. If nominated, you'll be eligible to apply for permanent residence in Canada.
PNP entrepreneur categories are a great way for immigrant entrepreneurs to settle in Canada and start a new business. They offer several advantages, including:
The chance to settle in a specific province that's a good fit for your business.
Access to support from the province, such as funding and mentorship.
The ability to obtain permanent residence in Canada.
Canada is a warm and welcoming country for immigrant women entrepreneurs, offering a supportive environment and a wide range of resources to help them succeed. The Canadian government is committed to supporting women's entrepreneurship and has implemented a number of initiatives to help women start and grow their businesses.
An experienced immigration lawyer can simplify the journey for female entrepreneurs to move to Canada, and help you achieve your Canadian Dream.
Learn More:
Are You A Woman Entrepreneur or Business Owner Who Wants To Move To Canada?
Business and economic immigration are important to the future of Canada. The team at Ackah Business Immigration Law works closely with foreign business owners to identify the best opportunity for you to move your business to Canada, and remove any potential roadblocks. By not using an experienced immigration lawyer you could be putting your business and your family at risk. Ackah Business Immigration Law can help you understand your rights and understand Canadian immigration policies as they apply to your unique circumstances.
Ackah Business Immigration Law has offices in Toronto, Calgary and Vancouver to help clients move to new opportunities in Canada. To get in touch with Ackah Law, contact us at (587) 854-3866 or send an email directly to contact@ackahlaw.com.