How to Enter Canada If You've Been Convicted of Marijuana Use or Related Crimes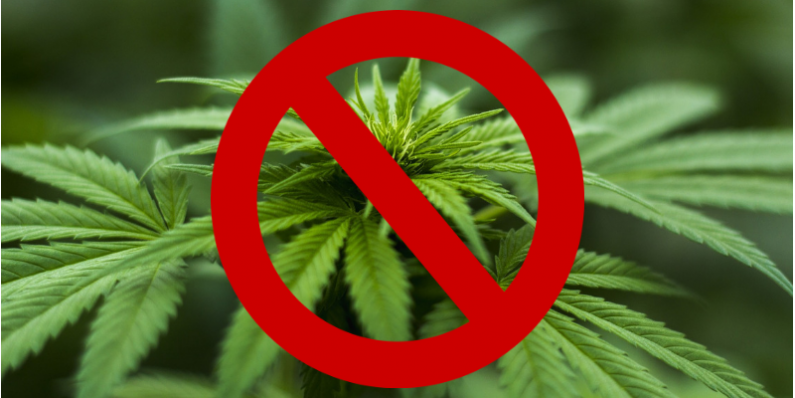 The headlines are frequently featured US entertainers such as comedian Russell Brand, actors Wes Brantley and Lindsay Lohan, rappers DMX and Kodak Black, or actor who has been banned from entering Canada for drug-related crimes. Being denied entry to Canada doesn't just happen to entertainers - anyone with a conviction for a serious crime in the United States can be deemed criminally inadmissible by a Canada border agent and refused entry to Canada. 
If you have a criminal record, you can be banned from entering Canada and deemed criminally inadmissible for life. That includes if you have been convicted of a cannabis usage or related crime, such as driving while impaired or distribution, even though recreational use of marijuana is now legal in Canada. 
Are You Worried You Will be Denied Entry to Canada?
Do you have a US criminal record for a minor or serious crime and are concerned you will be denied entry to Canada? Average people and celebrities can overcome criminal inadmissibility, including for marijuana-related crimes. Canada and the US share security data, including the criminal history of their citizens. This means that if you have a criminal record in the United States, you may be declared rehabilitated and no longer banned from Canada for life, known as Criminal Rehabilitation. If you are refused entry to Canada due to a conviction for a marijuana-related crime outside of Canada, there may still be ways to legally enter Canada. 
Criminal Rehabilitation 
If you have been convicted of a crime you can apply to be "deemed" rehabilitated. Canada border agents have considerable discretion to evaluate someone who is at the border applying to enter Canada and determine if they are rehabilitated. However, there is a significant risk that the border agent will not have sufficient proof that someone is rehabilitated, and continue to refuse entry to Canada. Anyone can apply for a determination of individual rehabilitation. A Canada immigration legal expert can advise you on the best options for you to qualify to be deemed rehabilitation. 
1. How Long Ago Was The Crime Committed? 
If it is over five years since you completed all of the requirements of your sentence, such as paying any fines and completing parole and over 10 years since the crime was committed, you may be eligible for rehabilitation status. You must be able to show you are unlikely to commit another crime by proving a stable life and no other recent crimes. 
2. Did You Receive a Pardon? 
Was your crime pardoned or discharge from the state or country where you were convicted? If so, you can apply to IRCC to be deemed rehabilitated - that cannot be done by a border agent. 

3. Do You Have A Compelling Reason to Enter Canada?
If it is less than five years since your court sentence was completed and you have a compelling reason to enter Canada, such as a family emergency or an urgent work issue, you may be able eligible for a Temporary Resident Permit (TRP). This is a short-term solution that will allow you to enter and remain in Canada despite your status as inadmissible, but you must leave the country by the expiration date on the TRP. 

Do you have questions about criminal inadmissibility to Canada?
We Can Help 
Evelyn Ackah is a U.S. and Canada immigration law expert and founder and managing lawyer at Ackah Business Immigration Law. Business immigration law focuses on helping people move into new opportunities — both personally and professionally. Ackah Immigration Law helps you to navigate the complex maze of rules and regulations involved with Canadian, U.S. and international immigration law with confidence. Headquartered in Calgary and with offices in Vancouver and Toronto, Ackah Business Immigration Law provides legal immigration advice for those looking to move for work, education or personal reasons.
We provide expertise in all areas of immigration law ranging from corporate immigration to personal and family immigration matters. We provide comprehensive immigration services to clients around the world representing corporations, institutions, not for profit organizations and individual clients. As your immigration lawyers and paralegals, we provide you with timely and strategic advice relating to the constantly changing immigration laws and regulations. 
Contact Ackah Business Immigration Law
Calgary: (403) 452‑9515     Vancouver: (604) 985‑9512     Toronto: (416) 643‑7177
North America: 1 (800) 932-1190