President Trump Pledges to End US Family Visa Program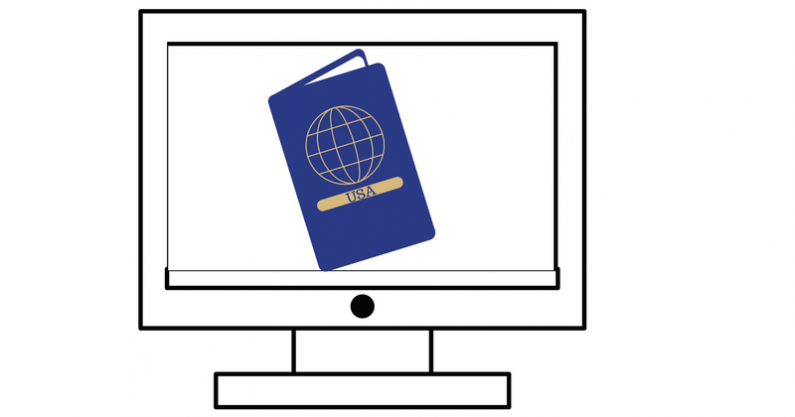 US President Trump pledged to end the US Visa Lottery and what he coined "chain migration" on November 12 in response to the terrorist bombing investigation of 27-year-old Bangladeshi immigrant to the US Ayaked Ullah. Ullah, who holds a US Green Card,  set off a pipe bomb in New York's Times Square subway station on Monday. According to statements from the US Department of Homeland Security, Ullah legally entered the United States in 2011 on an immigrant visa that he obtained through a relative who is a naturalized US citizen who won a visa through the lottery program. White House Press Secretary Sarah Sanders said Tuesday that Ullah would not have been allowed to enter the US and the bombing would not have occurred if Trump's immigration policy was in place.
Current US immigration policy requires that all visa applicants to the US are screened before receiving their visas. Ullah is a lawful permanent resident - a green card holder - who came to the US on a visa for children of siblings of US citizens. US citizens over age 21 are able to sponsor siblings for visas to the US, and Ullah's type of visa is given to the children under 21 years of age of those siblings. Those applicants and families still must meet eligibility requirements to enter the US and are screened and interviewed. 
Trump has repeatedly called the US immigration system's preference for family reunification "chain migration" and campaigned on legislation to would end the lottery policy and reduce overall legal immigration to the US. Trump proposes the US adopt a visa system based on merit, which he says would be similar to Canada's merit-based immigration system. There is no new immigration policy currently before the US Congress. 
A draft immigration bill that is being circulated would cut the number of green cards given out per year by 50%, significantly reducing the number of family-based categories for visas and transforming the employment-based green card system from one based on employers' needs to one that heavily favors highly skilled, highly educated, English-speaking immigrants. Proponents say the proposed bill would be similar to Canada's merit-based immigration system. 

The NYC terrorist attacker posted on Facebook immediately prior to his bomb attack, "Trump you failed to protect your nation" and that he was working on behalf of ISIS. Immigration reform was a major platform of candidate Donald Trump's presidential campaign. Since coming into office Trump has proposed a series of changes to US immigration laws and travel bans. 
Do you have questions about Canadian or US immigration?
We Can Help 
Evelyn Ackah is a Canada and US immigration law expert and founder and managing lawyer at Ackah Business Immigration Law. Immigration law is becoming more complex and challenging every day. Immigration applications can be refused due to minor oversights and omissions that can delay or negatively impact your business or your family reunifications plans. By not using a lawyer you can be putting your business and your family at risk.   
Contact Ackah Business Immigration Law 
(403) 452-9515 Ext. 107 or 1-800-932-1190 or Contact@ackahlaw.com