March is Fraud Prevention Month: Be Ware of Immigration Fraud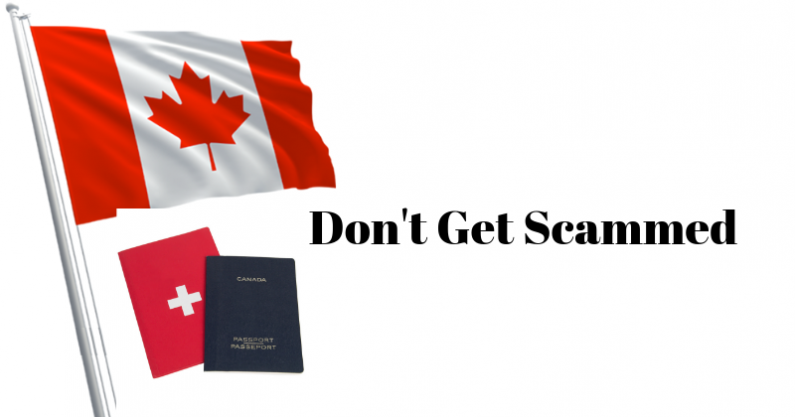 March is Fraud Prevention Month in Canada. Immigration, Refugees and Citizenship Canada (IRCC) works to raise awareness about the different types of immigration fraud, how to recognize scams and fraudulent websites, how to properly choose an immigration or citizenship lawyer, and how to report fraud.  
Each year, hundreds of thousands of people from all over the world choose to make Canada their home – whether temporarily or permanently. Unfortunately, there are people who try to take advantage of individuals going through the immigration or citizenship application process.
- Honourable Ahmed Hussen,
 Minister of Immigration, Refugees and Citizenship

Canada's IRCC identified 4 distinct types of fraud that immigrants encounter: 
Don't fall for a disappearing act – how to identify and avoid "ghost" consultants.
Preventing fraud – know what to look for, and what the consequences could be.
Spot a scam – make sure you know what a social media or Web scam looks like.
Know your rights – detecting fraud and deception in the private refugee sponsorship stream.
IRCC has tip sheets and a YouTube fraud prevention playlist. For more information on not falling victim to immigration fraud: Canada.ca/immigration-fraud.  
How to Hire an Immigration Lawyer
Immigration law is becoming more complex and challenging every day. Immigration applications can be refused due to minor oversights and omissions that can delay or negatively impact your business or your family reunification plans. By not using a lawyer you can be putting your business and your family at risk. Ackah Business Immigration Law can help you understand your rights and understand Canadian immigration policies as they apply to your unique circumstances. 
See more: 9 Questions to Ask Before You Hire an Immigration Lawyer

Do you have questions about immigration? 
We Can Help 
Evelyn Ackah is a US and Canada immigration law expert and founder and managing lawyer at Ackah Business Immigration Law. Business immigration law focuses on helping people move into new opportunities — both personally and professionally. Ackah Immigration Law helps you to navigate the complex maze of rules and regulations involved with Canadian, US and international immigration law with confidence. Headquartered in Calgary and with offices in Vancouver and Toronto, Ackah Business Immigration Law provides legal immigration advice for those looking to move for work, education or personal reasons.
We provide expertise in all areas of immigration law ranging from corporate immigration to personal and family immigration matters. We provide comprehensive immigration services to clients around the world representing corporations, institutions, not for profit organizations and individual clients. As your immigration lawyers and paralegals, we provide you with timely and strategic advice relating to the constantly changing immigration laws and regulations. 
Contact Ackah Business Immigration Law
Calgary: (403) 452‑9515     Vancouver: (604) 985‑9512     Toronto: (416) 643‑7177
North America: 1 (800) 932-1190