Employee Spotlight: Grace Akpan, Articling Student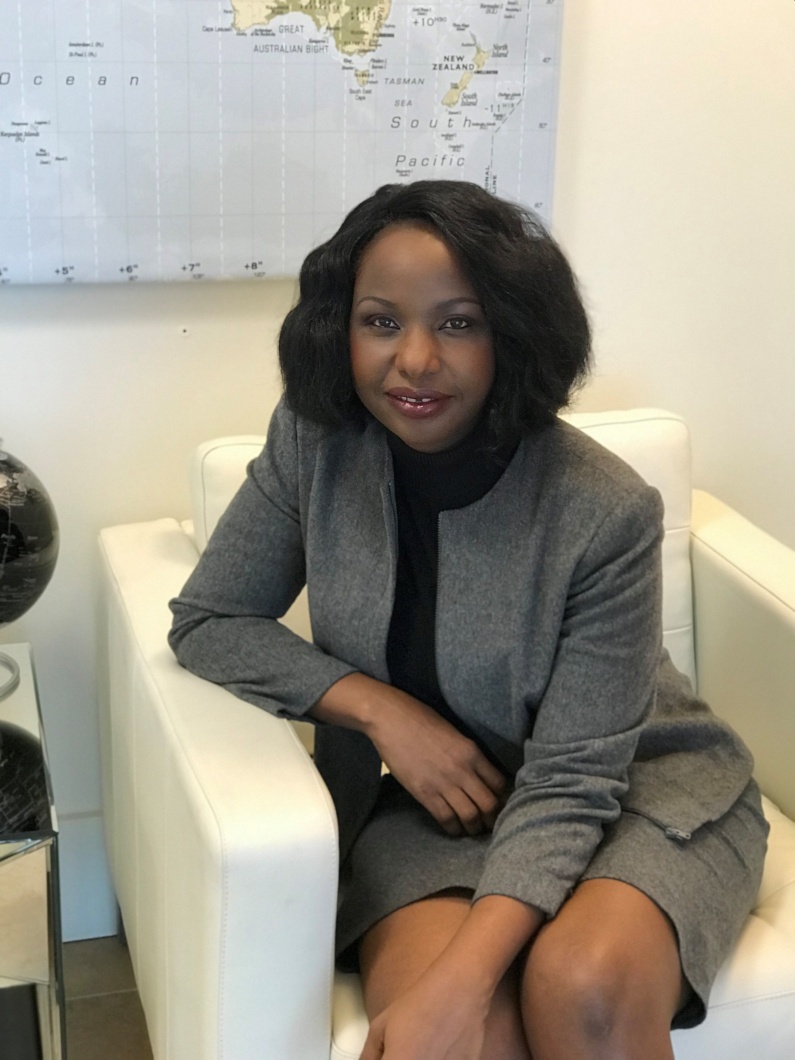 Meet Ackah Law Articling Student Grace Akpan;
After attending law school in Nigeria and practicing law in Nigeria, Grace Akpan moved to  Singapore, where she worked as a litigation executive for over 10 years. Thereafter, she moved to Canada and began volunteering in several nonprofits, including Calgary Immigrant Women's Association (CIWA). As a volunteer at the CIWA legal clinic, she developed a deep interest in immigration law as a result of the complex issues associated with immigration law, and became a Mentee at Ackah Business Immigration Law (Ackah Law) for three months. During her mentorship placement program at Ackah Law working under managing lawyer and founder Evelyn Ackah, she was further exposed to more complex immigration law matters, which inspired her to enter the practice of immigration law to support clients to achieve their desired individual and organizational goals. Following her initial 3 month internship at Ackah Law, she performed so well that she was offered a full one-year Article with Ackah Law and an opportunity to begin her Canadian legal career. 
When Grace completes her Articling term in 2018, she will be qualified to practice law in Canada. 
Q&A with Grace Akpan, 

LL.M, 

B.L, 

Ackah Law Articling Student 

1. Why did you become a lawyer?
I became a lawyer because my parents wanted me to become a lawyer. I am happy that they did because it has helped me to see the needs of others and be compassionate and appreciative.  

2. What are you most proud of in your professional career? 
The fulfillment of helping others achieve their dreams and knowing that they are happy with the outcome. 

3. What are you most looking forward to when you are called to the Alberta bar this summer – your 2nd bar license after Nigeria.
I look forward to being called to the Alberta bar because I will have privileges to make meaningful contributions to the society as a fully qualified lawyer, rather than as an Articling student. My call to the Alberta bar would be my 2nd call to the bar. The opportunity to be called to Singaporean bar when I was in Singapore was very limited, even for citizens. To qualify, one must have graduated from 5 named universities and Nigerian Universities were not on that list. That notwithstanding, I had the privilege of working for one of the top law firms in Singapore as a litigation executive for over 10 years.  

Grace Akpan's Key Professional Accomplishments
Awarded CIWA (Calgary Immigrant Women's Association) Volunteer of the Year in 2017 
Graduate Certificate in Intellectual Property Law, National University of Singapore, 2008 
Called to the Nigeria Bar 1995 

Do you have questions about Canada immigration? 
We Can Help 
Evelyn Ackah is a US and Canada immigration law expert and founder and managing lawyer at Ackah Business Immigration Law. Business immigration law focuses on helping people move into new opportunities — both personally and professionally. Ackah Immigration Law helps you to navigate the complex maze of rules and regulations involved with Canadian, U.S. and international immigration law with confidence. Headquartered in Calgary and with offices in Vancouver and Toronto, Ackah Business Immigration Law provides legal immigration advice for those looking to move for work, education or personal reasons.
We provide expertise in all areas of immigration law ranging from corporate immigration to personal and family immigration matters. We provide comprehensive immigration services to clients around the world representing corporations, institutions, not for profit organizations and individual clients. As your immigration lawyers and paralegals, we provide you with timely and strategic advice relating to the constantly changing immigration laws and regulations. 
Contact Ackah Business Immigration Law
Calgary: (403) 452‑9515     Vancouver: (604) 985‑9512     Toronto: (416) 643‑7177
North America: 1 (800) 932-1190