Always Wanted to Move To Canada? This year, make your dreams a reality!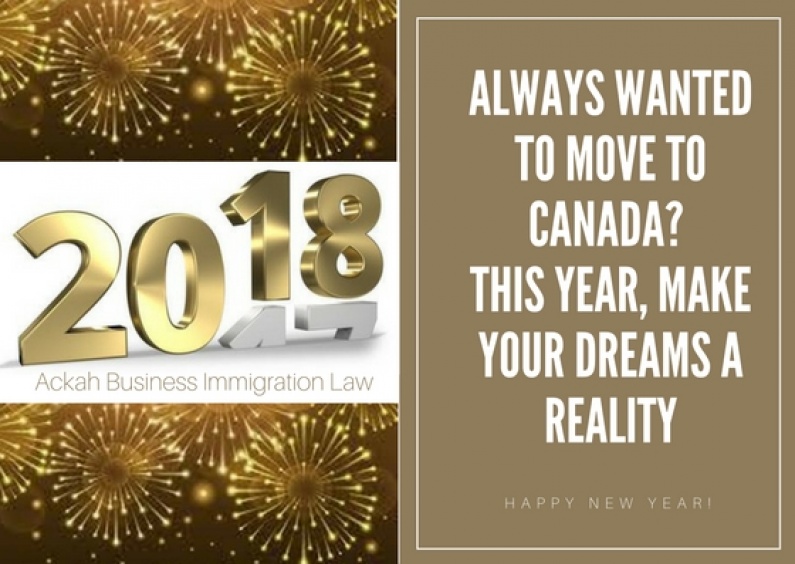 Have you always wanted to move to Canada? Now is the right time for you to move to Canada! 
Canada recently announced a multi-year immigration plan to admit nearly 1 million immigrants by 2020. The government's plan focuses on the successful integration of new immigrants and includes admitting nearly 300,000 immigrants in 2018. Every year, thousands of people around the world want to move to Canada, but are waiting for the "right time." There are many reasons to move to Canada - a strong economy, excellent public health care and education, a strong sense of community, and a community that values family unification.  
2018 is the right time to move to Canada, says immigration lawyer Evelyn Ackah. She believes qualifed immigrants help build a stronger Canada: 
Many talented, educated and creative people want to move to our country to work and start businesses that will improve our economy and create jobs. Canada's emphasis on family reunification welcomes new immigrants with strong family ties who want to build their lives here. I support our government's goals to welcome newcomers to Canada and provide them with the tools and resources to successfully integrate into their local community and their new lives as Canadians. 

Do you have questions about moving to Canada? We Can Help
Evelyn Ackah is a Canada immigration law expert and founder and managing lawyer at Ackah Business Immigration Law. Business immigration law focuses on helping people move into new opportunities — both personally and professionally. Ackah Immigration Law helps you to navigate the complex maze of rules and regulations involved with Canadian, U.S. and International immigration law with confidence. Headquartered in Calgary and with offices in Vancouver and Toronto, Ackah Business Immigration Law provides legal immigration advice for those looking to move for work, education or personal reasons.
We provide expertise in all areas of immigration law ranging from corporate immigration to personal and family immigration matters. We provide comprehensive immigration services to clients around the world representing corporations, institutions, not for profit organizations and individual clients. As your immigration lawyers and paralegals, we provide you with timely and strategic advice relating to the constantly changing immigration laws and regulations. 
Contact Ackah Business Immigration Law
Calgary: (403) 452‑9515     Vancouver: (604) 985‑9512     Toronto: (416) 643‑7177
North America: 1 (800) 932-1190