Juliana Cliplef
Associate Lawyer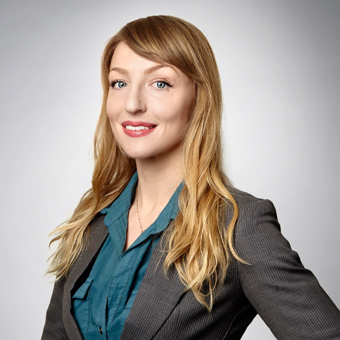 Juliana has broad practice experience in Canadian immigration and citizenship law and has assisted individual and corporate clients from around the world. She is passionate about immigration law and believes strongly in the promotion of the free movement of people across borders. She believes in a client-centered approach to practicing law, and will work closely with you to determine your immigration needs and develop strategies to help you achieve your goals. She also advises corporate and individual clients on various permanent residency options in Canada, including Provincial Nominee Program applications, Express Entry categories, Family Class sponsorship and Citizenship applications.
 Juliana was called to the Alberta bar in 2015. She has experience assisting clients with permanent residence applications (family class and through the various economic streams), work and study permits and extensions, Provincial Nominee Program (PNP) applications, Labour Market Impact Assessment (LMIA) applications, temporary residence visas, Canadian citizenship applications, refugee claims and Authorizations to Return to Canada (ARC), and has advised on inter-jurisdictional child welfare issues, and matters relating to criminal inadmissibility in both Canada and the United States. Juliana also has experience performing hearings and appeals work, seeking judicial review of negative immigration decisions before the Federal Court of Canada and attending hearings before many of the tribunals of the Immigration and Refugee Board of Canada.
 Juliana is a born-and-raised Calgarian, and completed both her law degree (Juris Doctor 2014) and Bachelor of Arts degree (International Relations 2009) at the University of Calgary. While in Law School, Juliana was selected to present her paper "Is the Direction of Canadian Immigration Policy in Keeping with our Commitment to Multiculturalism?" at the 7th Annual Canadian Law Student Conference. Her work was subsequently published by the Windsor Review of Legal and Social Issues.
 While she stayed close to home for her schooling, Juliana has spent a significant amount of time working, living and traveling abroad.  She has traveled to more than 25 countries, spanning four continents, and has lived in both France and Myanmar (Burma). Her international experience gives her a personal appreciation of the stress involved in establishing oneself in a new country, as well as an understanding of the challenges that can arise when dealing with a foreign immigration system. This understanding motivates her to provide her clients with prompt, thoughtful, and effective immigration strategies that meet their personal and professional immigration needs.
 Juliana is an active member of CBA Immigration Section and has served on its executive committee from 2014 to the present. She is also a regular volunteer with Calgary Legal Guidance, where she assists with monthly immigration clinics held at the Calgary Immigrant Women's Association and Immigrant Services Calgary.  Outside of the world of immigration law, Juliana sits on the Board of Directors of the Good Life Community Bicycle Shop and often volunteers there as an amateur bicycle mechanic and shop coordinator.